4th of July Louisville KY 2014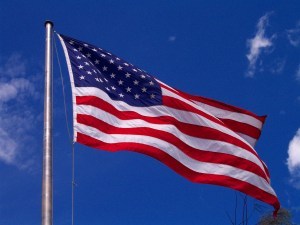 It's that time of year again! Can you smell the barbeque yet? It's hot outside, the pools are open (have you been to Kentucky Kingdom yet?), and the city is preparing itself to light up in a few days. Did you know that the United States did not declare July the 4th as a national holiday until 1941? Or that in 1804, the White House held the first public celebration of Independence Day? There are some ice breakers for you to use while attending your company get together for the 4th. And in case anyone asks, John Adams was the one who thought we should celebrate this day with fireworks: "The day will be most memorable in the history of America. I am apt to believe that it will be celebrated by succeeding generations as the great anniversary festival. It ought to be solemnized with pomp and parade, bonfires and illuminations (fireworks) from one end of this continent to the other, from this time forward forever more."
Now that you have a little bit of knowledge and history about Independence Day, head over to one of these Louisville area events to let everyone else know!
Belle of Louisville
8:30pm-11:00pm
Make your reservations now to watch the fireworks from the sea. Or in this case, the Ohio River. You can also celebrate this event with the Belle on July 3rd.
Fourth of July Bullitt Blast
Paroquet Springs Conference Centre
This is a great free event to take the whole family to. Food will be served, rides and activities will also be available for the kids to enjoy. Take exit 117 and enjoy!
Cresent Hill Old Fashioned 4th of July
10:00am-7:00pm
100 artist booths. Music, antique car show, food court, silent auction, children's fun area, silent auction, fireworks on the 4th!
Louisville Riverbats Baseball Game
6:45pm
Louisville will be playing Indianapolis at Slugger Stadium on July 3rd at 6:45pm. This game will have special fireworks at the end in honor of Independence Day.
Locust Grove
Take a step back and time and feel like you are the 1776 signing of the Declaration of Independence at Locust Grove this 4th. Bring a picnic and enjoy Children's activities and living history demonstrations, house tours, exhibit gallery, and more! Locust Grove will also be selling desserts and drinks.
Oldham County Aquatics Center
2:00pm
The OCAC will also be celebrating in style according to their website: "with Singing, Flag Ceremony, Pool Races, Kiddie Patriotic Swimwear Contest, Adult Cannonball Contest, and The Greased Watermelon Dive. Regular pool admission. Fireworks @10 in Wendell Moore Park. "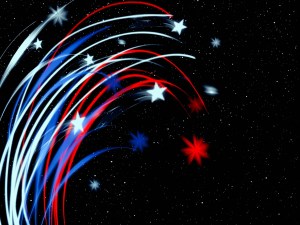 By Katelyn Vittitow, Realtor