Bellemeade Louisville Ky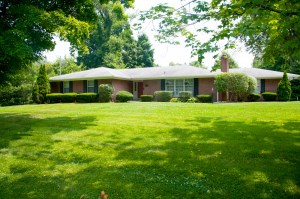 Bellemeade is a great neighborhood located in Louisville, Ky! The neighborhood is tucked away in a convenient location between Shelbyville Rd and Whipps Mill Rd. Bellemeade is a quiet neighborhood that features green grassy yards, grown trees, and friendly residents.
The neighborhood is within a 15 minute drive of several school options for both public and private schools. Nearby JCPS schools include Lowe, Hite, and Bowen Elementary, Crosby, Kammerer, and Barret Middle School, and Eastern, Ballard, and Waggener High School. Some private schools located nearby are Ascension, Christian Academy of Louisville, Sacred Heart Academy, and Trinity High School.
Bellemeade is located along Shelbyville Rd which provides easy access to highways, shopping, parks, and plenty of restaurants. Downtown Louisville is just a 20 minute drive from the neighborhood. Bellemeade is a wonderful neighborhood and we know you will love it!