Big Fish Musical JCC of Louisville Centerstage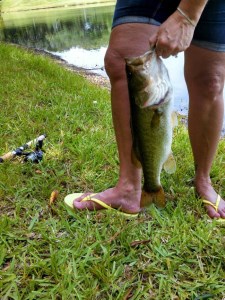 What do a witch, a mermaid, and a giant have in common? They are all pivitol characters in Big Fish (the Broadway musical), currently playing at CenterStage at the Jewish Community Center in Louisville, KY. Big Fish is a musical adaptation of the novel of the same title by Daniel Wallace. A film version of the book was released in 2003 and directed by Tim Burton. The story was then mounted as a musical on Broadway in 2013 with music & lyrics by Andrew Lippa and book by John August. A few other musical works by Andrew Lippa include John & Jen, The Wild Party, several songs in You're a Good Man Charlie Brown, and more. Lippa was nominated for a Tony award in 2010 for a musical adaptation of The Adams Family. With that said, the music in Big Fish is fabulous and the plot line engaging.
Without too many spoilers, the storyline circles around the Bloom family (parents Edward & Sandra and their grown son Will). When our story begins Will becomes married and is starting a family of his own. He is then summoned back home to see his ailing father. The two men must sort through their relationship past, present, and future which leads to a series of flash backs to the family's past. Edward Bloom is a likable southern gentleman who shares his "hero" journey with tall tales and elaborate larger than life characters. While Edward's son struggles to make peace with his dad's communication style, the audience can't help but fall in love with Mr. Bloom. The relationship is incredibly relatable and most viewers will see elements of their own family in this father/son duo.
There are still several more opportunities to see Big Fish. Remaining Performances are on February 4th, 7th, 8th, 11th, 13th, & 14th (Valentines Day). If you're looking for entertainment & some heart felt bittersweet soul searching, check out Big Fish at CenterStage at the Jewish Community Center. You can purchase tickets at the ticket desk, by calling 502-238-2709, or online at the link above. Tickets are $20 in advance or $22 at the door. For more information about Louisville events or to speak with our team about homes in Louisville, call 502-371-1173 today.