Bistro 1860 Louisville KY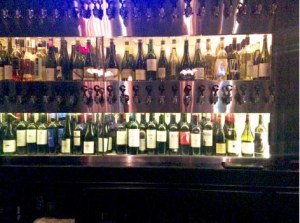 If you just like a little bit of this & little bit of that, or you are hungry, but just not that hungry, then Bistro 1860 is the place for you! This restaurant has the most unique French-American fusion cuisine menu in the city. Chef Michael Crouch has developed a trademark a trois niveaux style. Huh? OK, I don't know French either, so in plain English; they offer 3 portion sizes, bite size, appetizer and entrée portion. These options come in handy because it is often difficult to choose what you want to eat. If something sounds good, but you're not so sure you will like it, just order a bite! Or you can order the entrée size portion and share with your entire group.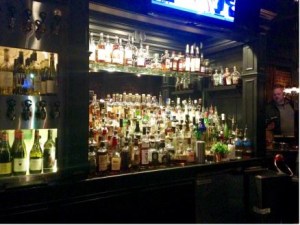 The menu is constantly changing because Chef Michael Crouch likes to offer the freshest produce from local farmers; so the offerings usually correlate with the season. Many of the popular offerings are a constant on the menu, such as the Lobster Hush Puppy with lemon hollandaise, blood orange gastrique, and candied jalapeño ($6, $12, $18); and the Hudson Valley Duck Confit Strudel with caramelized onion, candied chile, fresh capriole goat cheese, shallot sherry cream sauce ($8, $15, $23); but Chef Crouch is always trying to create new innovative dishes to tease your tastebuds. Personally, one of my favorites are the Porcini Dusted Diver Scallops with wild mushroom, smoked butter, english pea, and local vegetables ($12, $24, $36). My husband cannot stay away from the Lobster Hush Puppies.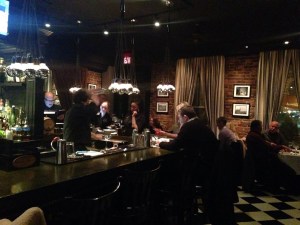 The first thing you will notice as you walk in the door is the expansive curvet system (one of the largest in the country) that allows you to choose from 54 open bottles of wine. If you prefer a tasty cocktail, the bartenders are excellent mixologists & will create a concoction just for you.
Other mentionable things about this restaurant is that it is located in a turn of the century farmhouse that has been professionally decorated by local decorator, Dennis Tapp. The restaurant gives you an inviting warm feeling, almost like you are eating in your own home. Several fireplaces through out the restaurant enhance your dining experience. One must visit the Camel Lounge located on the 2nd floor that features cozy sitting areas and few dining tables; and many camels that the owner, Ron Kayrouz, has collected through out the years. (There is a story there, just ask Ron!)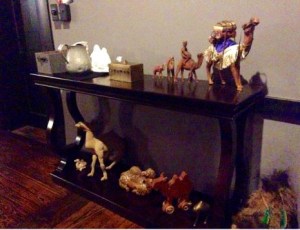 In the warmer months of the year, you can sit on the patio to dine or just hang out with friends for a pre or post dinner cocktail. They often have live music in the evenings for your enjoyment. Bistro 1860 is located at 1765 Mellwood Avenue, it's at the corner of Brownsboro Road and Mellwood Ave. This is a must for all savvy diners!
To learn more about local dining options, louisville area events, or to discuss homes in Louisville contact At Home In Louisville Real Estate Group today at 502-371-1173.
By Lori O'Koon-Ford, Realtor