Join our team this Sunday from 2-4 at this beautiful home for sale in Parkway Village! You'll fall in love with this 2 Bedroom, 1 Bath updated Bungalow! Call 502-371-1173 to discuss the property or to learn more about Open Houses in Louisville, KY.
805 Packard Ave, Louisville, KY 40217 MLS#1493741
Sunday January 21st 2-4pm
Directions: Preston Hwy to Street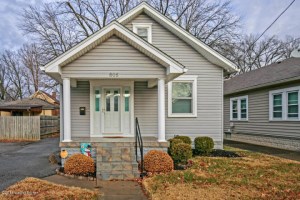 ...