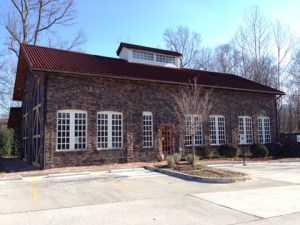 I recently had the pleasure of trying MozzaPi in Louisville Ky (a fantastic wood fired pizza restaurant). We tried a small sampling from the menu and everything we ordered was delicious. The hot chocolate was served in an adorable face cup with heart foam design. We tried a salad which had some wonderful parmesan on top.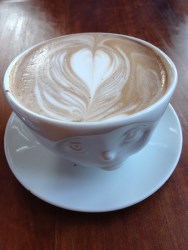 We also ordered two pizzas (our standard pepperoni & spinach & ricotta). Both pizzas were perfectly cooked and we had leftovers for lunch the following day. We also purchased a loaf of Rosemary Focaccia and a muffin to take home and thoroughly enjoyed both.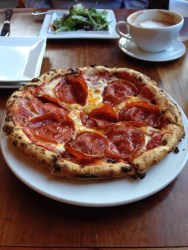 The staff at MozzaPi were prompt & friendly. We love supporting local businesses and were happy to hear about all of the other community involvement from the owners. Along with serving at the restaurant, the company also caters, teaches classes in how to make your own artisan bread, & mills their own grain at Louismille. MozzaPi is open from 7am-2pm Tuesday-Friday with breakfast (baked goods & coffee) from 7-11 and lunch from 11-2. On Saturdays & Sundays the restaurant is also open from 7am-2pm but brunch is offered along with baked goods and coffee in the morning hours. If you haven't tried MozzaPi yet, I highly recommend it. You will not be disappointed. MozzaPi is located at 12102 La Grange Rd, Louisville KY 40223.
To learn more about other places to eat in Louisville or to learn about Louisville Real Estate, we welcome you to continue to read our blog or call us at 502-371-1173.
...