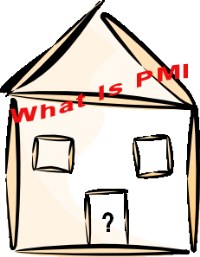 Private mortgage insurance, or as many lenders call it PMI, is a an insurance policy that a buyer must obtain to be offered a risk based loan. This insurance policy is put into place to protect the lender should the borrower default on the loan. If a buyer defaults on a home loan, the insurance company will reimburse the lender for associated losses.
Conventional Loans: On Conventional loans, PMI is required unless a buyer puts down at least a 20% down payment. There are some loan programs that will allow you to put down less than 20% without obtaining PMI but typically, the lender will attempt to cover the loan risk by increasing the rates or closing costs in the loan. Sometimes these increases can be a more costly option over the life of the loan. So, do your homework when comparing loan options and ask lots of questions.
FHA Loans: FHA loans generally require the buyer to pay Mortgage Insurance for the entire life of the loan. However, if the buyer is able to put 10% or more down, Mortgage Insurance will be required for only 11 years of the loan. Regardless of down payment amount, mortgage insurance is required for at least 11 years with an FHA loan. This is the major difference in PMI between FHA and Conventional loan.
If you are trying to avoid mortgage insurance, discuss with your loan officer the options of a USDA loan or a VA loan if you are a veteran. Also, keep in mind while making a decision that Mortgage Insurance is a tax deductible cost. Review all options and work with your loan officer on the best option for you and your family.
By: Jason Justice, First Commonwealth Mortgage
Should you have any additional questions about the lending process in Louisville, KY, we invite you to contact one of our preferred lenders Jason Justice with First Commonwealth Mortgage or contact a member of At Home In Louisville Real Estate Group today.
...