Is your home listed but receiving few or no showings? If your home is listed, but not being shown – is your list price too high, OR could it be something else? Before automatically throwing your hands up and feeling like you have no choice but to lower your home price, take a moment to analyze your current listing presence.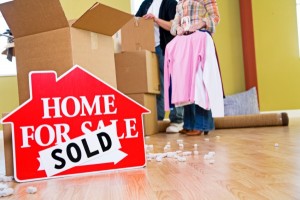 In today's "digital age", nearly all consumers start the process of shopping for their next home on the internet. If a seller's home does not have great internet presence or does not show well online, the home will likely sit until the seller changes those very critical requirements OR until the seller lowers the price BELOW market value in order to entice a buyer to look at the home only because "it's a deal".
A typical buyer "shops" online by searching homes and avidly viewing photos. If the home shows poorly online, the home will likely be eliminated from their "list" of homes to make appointments to see. So how can you ensure your home will show well online and be on a buyer's viewing list?
1) Staging: The importance of having a home professionally staged is critical. A staging service will help the seller eliminate clutter, add touches of warmth to a room, rearrange furniture to maximize space, and make recommendations that will ultimately give a great first impression for the buyer– both online as well as in person. A great stager will have an eye for staging a home with photos as the main end product.
2) Photography: A professional real estate photographer is recommended. A photographer who is accustomed to photographing real estate will have a critical eye for detail that will best showcase each room of the home as well as maximize natural light or add light where needed.
3) Realtor: Lastly, a seller should list their home with a proven Listing Specialist who has the resources to ensure the listing is reaching all of the online sites that are critical for ultimate success.
If a home is staged properly, great photos are taken, maximum exposure online is achieved and the home still isn't selling, then the homeowner can truly summarize that the asking price for the home is too high.
To learn more about Selling a Home In Louisvile KY or to learn what your home is currently worth, contact one of our qualified Realtors in Louisville KY today.