Coals Artisan Pizza Louisville KY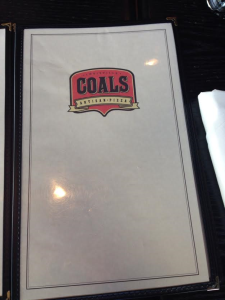 My husband and I recently made our first trip to Coals Artisan Pizza in Middletown. Coals Pizza first opened in Louisville in 2011. The Middletown location opened in 2016 and has been packed ever since. Coals has won a few magazine awards for best pizza and advertises itself as "the first coal fired pizza in the state of Kentucky" according to the Coals website. The interior of the establishment has a pleasant atmosphere with an industrial design. The Middletown branch features a large bar, table seating, and a party room. The menu offers a wide selection of wines as well as a variety of Italian appetizers, salads, traditional Italian desserts (including Cannoli & Tiramisu), and of course an expansive selection of pizzas (with a make your own option available).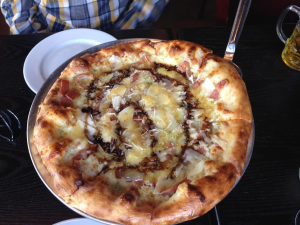 We tried the Meatball Parmesan & shared the "Waverly" pizza. The meatball appetizer was good. We thought the pizza named after the various areas around Louisville was a unique touch. The Waverly pizza included gorgonzola, fig jam, & balsamic (to name a few ingredients). The pizza was quite good and we had some leftover to take the next day for lunch. Coals Artisan Pizza proved to be a nice evening out and was delightfully close to our home in Middletown. What is your favorite location for pizza in Louisville? Call 502-371-1173 for more local info or to discuss homes in Louisville, KY.
By Lauren Hammond, Marketing Manager