Con Huevos Louisville KY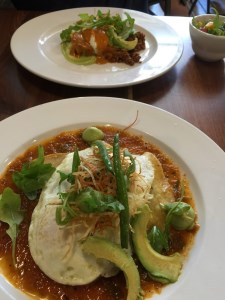 Con Huevos fills a unique niche as a Mexican brunch specialty restaurant in Louisville. The restaurant is located at 2339 Frankfort Ave, Louisville, KY 40206 and is open 7:30am-2:00pm Monday-Friday and 8:00am-2:30pm on Saturdays & Sundays. One of our agents, Melanie Jones, recently visited and had a great time. "The food was wonderful! Highly recommend!".
Menu options feature a variety of breakfast items with eggs, refried beans, queso, avocado, salsas, and veggies. You'll also find a lunch assortment of tacos, tortas, and salad. For dessert, tres leches pancakes & flan look particularly yummy. Give Con Huevos a try the next time you're looking for brunch in the Frankfort Ave area!
Call 502-371-1173 for more information about the Louisville area or homes for sale in Louisville, KY!