Crave Cafe Louisville KY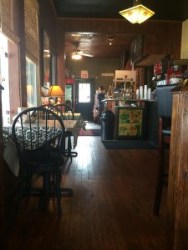 I love selling the city of Louisville to excited future homeowners. What could top that? Eating at a Louisville original restaurant can. There is nothing quite like a meal created by a chef that lives right in your very own city. My husband and I were on Frankfort Ave this week when we saw a quaint little restaurant properly titled Crave Café. I say properly titled because I have been craving it ever since we left.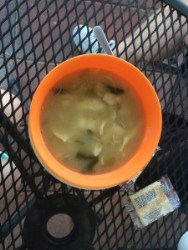 As we walked up to the small, cozy café, we were greeted with the words "homemade" and "finest meats". It seemed like a great start. The restaurant itself was an adorable chic and rustic theme that satisfied my personal taste. The staff was very friendly with good ole southern mannerisms. After getting recommendations from the waitress, my husband and I ordered our food. We chose to sit outside and enjoy the fall weather – because soup must be eaten with a fall breeze.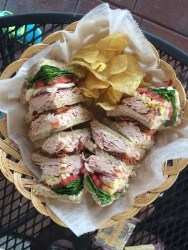 One of the Crave Cafe soup specials of the day was chicken tortilla, so we started off with a bowl. It was a great temperature and very flavorful. I was very hungry when we arrived so having warm soup ready to eat was satisfying.
My husband ordered the Kentucky Cobb sandwich. My favorite part of this sandwich was the addition of boiled eggs. I have not had this on a club before and it was delicious. The blue cheese mayo was a tasty touch as well. His sandwich was so large that we shared it and still had some left over.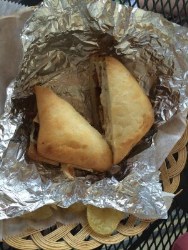 I ordered the Joe's Special and have not stopped craving it since. I contemplated ordering a second sandwich before I had even finished eating. I have eaten many grilled chicken sandwiches in my life but this one is my absolute favorite. Note that I did swap out their honey mustard for mayo on my sandwich. Between the applewood bacon, ciabatta bread, and melted Swiss cheese, I was in sandwich Heaven.
I'm already planning my next visit to Crave Cafe. I encourage you to stop by as well and support a delicious, local restaurant. Let me know what you think!
For more details about Louisville dining options and the unique offerings of our city or to speak with someone about Louisville Real Estate, Call our team today at 502-371-1173.
By Katelyn Vittitow, Realtor