Crescent Hill Craft House Louisville KY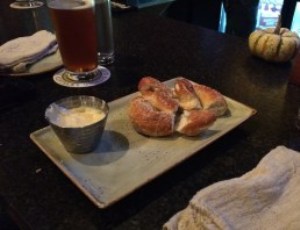 Interested in spending a cozy evening & tasting some local beers this fall? Check out the Crescent Hill Craft House! The Crescent Hill Craft House owners have made it their goal to house a wide variety of Kentucky beers for your enjoyment & appreciation. The establishment also serves bourbon, wine, & cocktails as well as a full food menu.
Breakfast is served on Saturdays & Sunday mornings. Try the eggs benedict, biscuits and gravy, or the craft house pancakes. Choose from the rest of the menu the remainder of the week with tasty appetizers including hushpuppies, bruschetta, mussels, and pretzels with beer cheese. There's also a nice selection of soups, salads, sandwiches, and entrees.
The showstopper is, of course, the selection of over 40 beer varieties. You'll love the southern atmosphere & extensive beer & bourbon menu at this local establishment. Support local business and stop by the Crescent Hill Craft House, 2636 Frankfort Avenue, Louisville KY 40206 sometime this season! You'll be glad you did!
For more information about Louisville businesses, or to discuss Louisville Real Estate, contact At Home In Louisville Real Estate Group today at 502-371-1173.