First Watch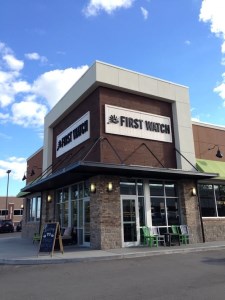 First Watch is a Breakfast & Brunch restaurant & franchise that opened its first location in Louisville in February of 2015. The franchise has over 90 locations across the country, and since its grand opening in Louisville, has gained primarily positive reviews. The building is located in a highly visible spot at 201 S Hurstbourne Parkway, Louisville, KY 40222 and generally stays pretty busy. I recently visited First Watch for the first time after several friends & team members recommended it.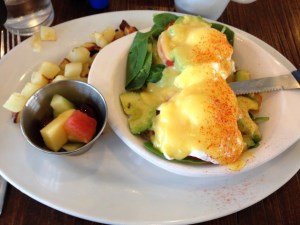 The experience did not disappoint me, and I am sure we will be going back. I ordered the Eggs Benedict Florentine & the seasonal Butternut Squash Bisque. The Eggs Benedict was great and the Butternut Squash soup rivaled Panera's recipe (which I love). My husband ordered the Cherry Chicken Quinoa Bowl which was delicious.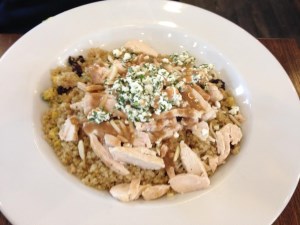 The quinoa was topped with chicken, goat cheese, almonds, dried cherries, & balsamic dressing. I actually will likely order the quinoa next time myself- it was that good! The building was clean, the staff was friendly, and service was prompt. We will be back to First Watch. If you're looking for another breakfast/lunch option along Hurstbourne, this is definitely a nice place to try. Contact us to learn more about Louisville, KY or to discuss Louisville Real Estate.
By Lauren Hammond, Marketing Manager