Forecastle Festival Louisville Ky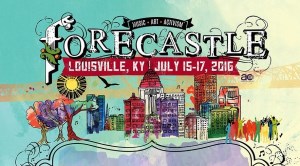 Attention music lovers: the Forecastle Festival is this weekend, July 15-17, 2016! Since 2002, the summer festival has been held annually at Louisville's Waterfront Park. The event brings thousands of fans to Louisville from across the country every year. More than 60 bands and solo artists will be performing on four stages this year, and the headliners are The Avett Brothers, Alabama Shakes, and Ryan Adams. The Forecastle Festival is a great opportunity to discover new bands that you've never listened to before.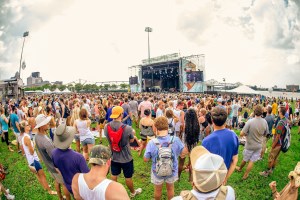 In addition to the music, the Forecastle Festival celebrates the culture of Louisville through the promotion of local art as well as activities that focus on the local lifestyle, such as the Forecastle Derby and the Bourbon Lodge. With many vendors to choose from, the festival is a great place to try some new foods and drinks. There are several free water bottle refill stations and plenty of sitting areas and shady areas scattered across the Waterfront to help fans take a break and recharge from the heat.
Daily passes for Forecastle are $69.50 and $199.50 VIP and weekend passes are $189.50 and $399.55 VIP. The festival will be from 3-11 pm Friday and 1-11 pm Saturday and Sunday. For more information, visit the Forecastle Festival website. Call 502-371-1173 for more information about events in Louisville or questions about Louisville Real Estate.