Harvest Homecoming New Albany Indiana 2014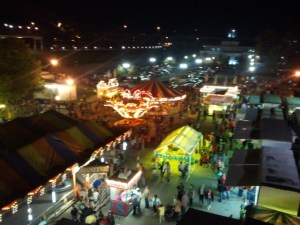 Looking for another fun fall activity to enjoy this weekend in the Louisville area? Don't miss the second weekend of Harvest Homecoming in New Albany, Indiana (October 4th-12th). Harvest Homecoming has been growing in Southern Indiana for 44 years and offers a variety of seasonal festivities for all ages and walks of life.
The Harvest Homecoming MainSource Stage will present entertainment including local bands, vocalists, dance groups, and several concerts (J.D. Shelburne, From Paris, Rachel Timberlake, and Jake & Elwood). Our own Client Services Manager, Shaunta Hamby will perform with The Studio Belly Dance & More on Thursday evening 10/9 at 6pm! Visit Harvest Homecoming in New Albany to support her dance!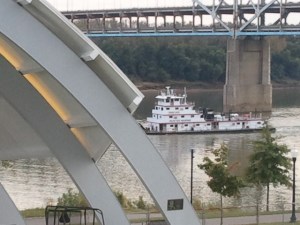 Craft & Food Booths will be open from 12 noon-9pm on Thursday , 9am-10pm on Friday & Saturday, and 12 noon-5pm on Sunday. There will be sporting and recreational events including a Bingo game, a Pumpkin Chunking Competition, Helicopter rides, Corn Hole tournament, and Harvest Hold 'em. There will be a pumpkin decorating contest, baking contest, and home decorating contest.
Take the kids along to participate in the costume contest, kids tractor pull, kids dog show, big wheel race, fiesta rides, party tent, & more! Visit the website link above for a list of frequently asked questions, event entry forms, and detailed festival map & event break down. Call At Home In Louisville Real Estate Group today 502-371-11723 for further information or to discuss Louisville real estate.