How Much Do I Need For A Down Payment?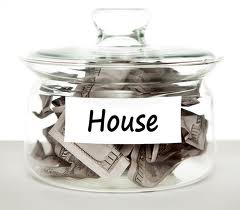 Many first time home buyers as well as individuals moving up are curious how much they'll need for a down payment with current market conditions. We recently spoke to one of our preferred lenders, Jason Justice with First Commonwealth Mortgage, and he provided some great information!
How much do you need for a down payment? Well it depends on three things: which loan programs you can get approved for, which loan program suites your financial goals, and which area of Louisville you'd like to buy in.
Also, please keep in mind that in addition to down payment money for each loan program you will also need money for closing costs. Closing costs can be worked into your purchase offer or even be gifted to you by a family member. Once you locate the home of your dreams, your banker and Realtor in Louisville Ky will sit down with you and draw up the best game plan for you to purchase and meet your financial goals. This is another reason why it is so important to get pre-approved prior to making an offer and also to have a great agent to negotiate for you. Below is a list of the four most popular loan programs used to purchase a PRIMARY residence as well as a quick rundown of what you would need for a down payment.
1) FHA- 3.5% of the purchase price is required for a down payment. The 3.5% down has to come from buyer funds or a buyer's family member as a gift.
2) VA- No money down required. You have to be a veteran, spouse of deceased veteran, or active duty military to qualify for a VA loan.
3) USDA (aka Rural Housing)- No money down required. You have to purchase a home outside of Jefferson County and buy in an approved USDA county. Typically, most of the counties that surround Jefferson County are approved for USDA.
4) Conventional- As little as 5% down payment is required. 20% down payment might be required if the borrower/buyer has a lower credit score. When putting personal money down along with gift money on a conventional loan, the buyer must have 5% personal funds verified before any gift funds can be received. Gift funds can be used on top of the 5% personal funds to increase down payment or contribute to closing costs. The only exception to this rule with a conventional loan would be if the buyer is getting a 20% gift. If the buyer receives a 20% gift they would not be required to provide 5% of their own funds.
Again, in order to get qualified for any of the programs above the first step is to get pre-approved and find a great realtor! Your lender and realtor can work hand in hand to locate a home that fits your needs and a financial plan that works to your advantage. Getting preapproved is a simple process and free. To learn more about home loan preapproval in Louisville and down payment requirements, feel free to contact Jason Justice or At Home In Louisville Real Estate Group.
By: Jason Justice, First Commonwealth Mortgage