How does the lender determine the maximum loan amount I can afford?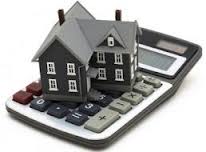 How does the lender determine the maximum loan amount an individual can afford?
According to Jason Justice with First Commonwealth Mortgage, the lender looks at several things to determine what you can afford. The three major factors a lender will consider are credit score, gross income, and loan program.
1) Credit score: Your credit score will determine the maximum debt ratio the lender will approve. Debt ratio is the percentage of a consumer's monthly gross income that goes toward paying debts. Therefore, a high or low credit score can increase or decrease the available loan amount.

2) Total gross income for all applicants on the loan: Gross base income is used to determine your household income. If you have two years history of receiving commission, bonuses, or overtime, then that income can also be included and will help to qualify you for a higher loan amount. Once the gross income is determined, the lender calculates a max ratio that will allow you to pay your new house payment as well as your current debts.
3) The particular loan program you are applying for: The type of the loan program you are applying for may define how much a lender can offer you. Loan program guidelines play a large role in determining your loan amount.
If you have other questions about home loans in Louisville, KY- Jason Justice, with First Commonwealth Mortgage would be glad to discuss them with you. To learn more about Louisville Real Estate and homes loans in Louisville, Ky please explore our website or contact a member of At Home In Louisville Real Estate Group today.