Jack O Lantern Spectacular Louisville KY 2014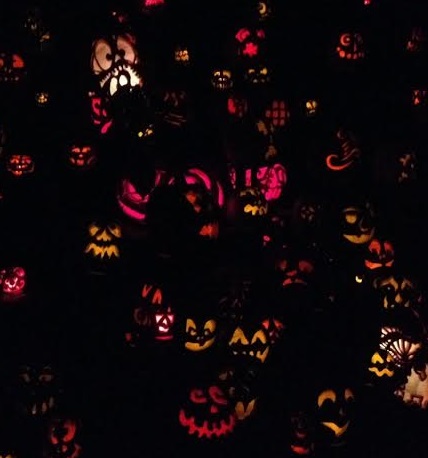 If you've never attended the Louisville Jack O Lantern Spectacular you are missing out! This fantastic nightly art show of carved pumpkins is up and running again and will be operating in Louisville until November 2nd in Iroquois Park.
Visit Iroquois Park at 5216 New Cut Rd, Louisville, KY 40214 between dusk (approximately 7pm) and 11pm Monday-Thursday (12 midnight on Fridays and Saturdays) to view a stunning display of over 5,000 illuminated jack-o-lanterns!
Take the family and enjoy the quarter mile walking trail while observing the intricate designs and themed areas set to music. Tickets can be purchased at the gate, via phone, or online and prices run between $12-15 dollars for adults, $10-13 for seniors, and $9-12 for children ages 3-12 depending on the date. Proceeds from the event go to support Louisville Metro Parks Foundation. Get into the spirit of the season and view some amazing art!
For more information about this event visit Jack O Lantern Louisville . Call 502-371-1173 to speak to one of our team members about Louisville area events and homes in Louisville!