Joe's OK Bayou Louisville KY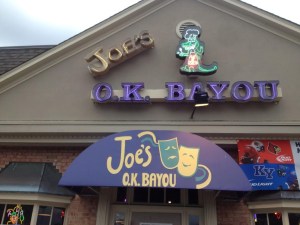 When you think of Cajun food, you tend to think of New Orleans. Did you know that Louisville really knows how to cook up some crawfish and po boys like you have never had. One Google reviewer says about Joe's ""The best Cajun food I had up north and I'm from Louisiana so I know my Cajun." Another very happy Google reviewer says this about his experience: "The best cajun food in Louisville.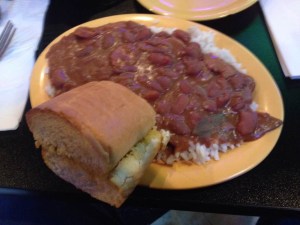 For an appetizer, try the Cajun Popcorn (which is fried crawfish tails with a mildly spicy honey mustard sauce that is delicious). The alligator and frog legs are also excellent. For a main course, try a combo with Crawfish Etoufee, Jambalaya, and Gumbo. If you are a tomato fan, try any of the Creole dishes. Been going to this place regularly since 1995 - no other place in town even comes close for Cajun cookin'."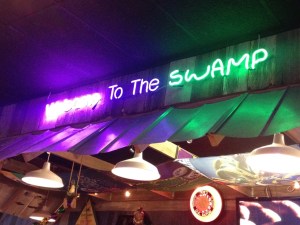 Since 1995, Joe's Ok Bayou has been doing just that. Bringing Mardi Gras up to Louisville for that past 19 years, Joe's Ok Bayou has become a local favorite for Cajun food, even winning several Reader's Choice Awards and a Churchill Downs Chili cook-off. Walking in to the restaurant you are greeted with vibrant Mardi Gras colors and a little swampy décor to make you feel like you are in the bayou. If you have never had Cajun food or are not a fan of anything too spicy, try a staple like the red beans, sausage, and rice plate.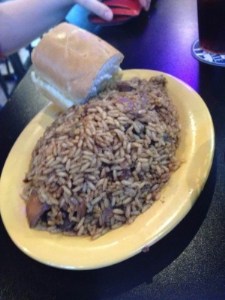 If you are feeling a little adventurous, Joe's Ok Bayou offers a fun mix of gator tail, crawfish, and frog legs. Yes, the gator does taste a little like chicken – so don't be afraid to branch out and try some! Jambalaya and gumbo are also a few fan favorites and takes you right to the swampland. When you're done, try a Cajun praline to finish your meal.
Let us know what you think about Joe's Ok Bayou and tell us where we should eat next. Tweet us @AtHomeInLou or call 502-371-1173 to discuss Louisville Real Estate.
By Katelyn Vittitow, Realtor