Keller Williams Mega Easter Egg Hunt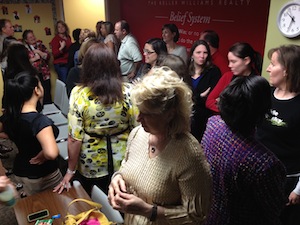 Today Keller Williams had an incredible Mega Easter Egg Hunt. Keller Williams real estate agents congregated in the training room while the Leadership staff hid Easter eggs all around the office.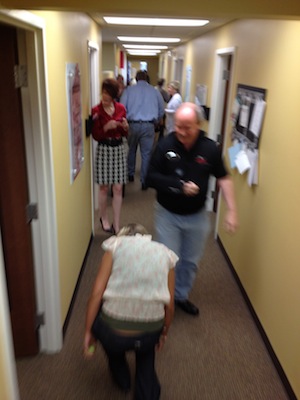 Once the Easter Eggs were placed, the agents ran all around the office giggling and tackling each other in an effort to gather as many eggs as their hands could hold. 'I've never been more excited about finding eggs in my life,' squealed Lynn Thomas, the owner of the Lynn Thomas Team in Louisville Kentucky. 'I got six eggs worth over 35 dollars,' exclaimed Noel Harris, owner of LouisvilleMLS.net.
Prizes were in abundance as the leadership staff stuffed eggs packed with everything from sweet goodies to financial awards worth as much as $100. Meg Panella smiled and said, 'everyone in this office is a winner.'
The celebration of Easter reminded everyone in the office just how much fun it is to work and play together in an office with a whole bunch of really fun free spirited people. 'I don't remember having this much fun hunting for eggs since I was a kid,' said Shaunta Hambey. There is some much more to this Louisville Keller Williams Office than just finding Homes in Louisville. It's about working together in a fun filled festive working environment including the Keller Williams Mega Easter egg Hunt.