Keller Williams Red Day 2016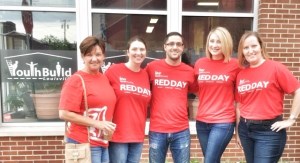 Last Thursday, several members of At Home In Louisville Real Estate Group joined with Keller Williams agents from our office and all across the country to celebrate Red Day. Red Day is a Keller Williams day of community service (meaning Renew, Energize, Donate) celebrated in honor of Mo Anderson's birthday. Mo Anderson is Vice Chairman of the Board for Keller Williams International and often symbolizes heart of KW Culture. Each year on the second Thursday in May, Keller Williams agents around the world join together to serve a charity of choice in their local community.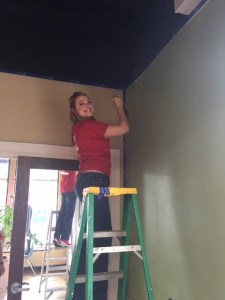 This year our brokerage, Keller Williams Realty Louisville East, worked for the day at Youthbuild. The Louisville branch of Youthbuild is located downtown on Preston Street. This was our second year choosing YouthBuild Louisville for our Red Day of service. Youthbuild is a great program that helps 16-24 year olds gain education, job training, & later find employment opportunities.The Louisville Youthbuild opened in 2001 and moved to its current location in 2011.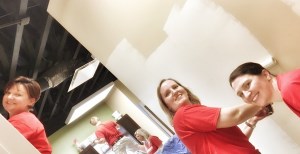 This year, our team completed a couple of indoor and outdoor projects. One group worked out in the gardens and other groups repainted the Lobby, Kitchen, & Meeting Room. It was a rewarding day. It is so wonderful to spend some time giving back to those around you and we are very proud to be part of a company that values community service. We also love learning more about local groups like Youthbuild. Its always nice to spend time together outside of the office as well. Thanks to Keller Williams for your heart, to KW Louisville East for setting up this event, and Youthbuild for hosting us.
For more information about Keller Williams, the Louisville area, or Louisville Real Estate call 502-371-1173.