Greater Louisville Association of Realtors Bowling Tournament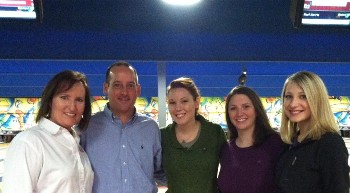 Today the At Home In Louisville Real Estate Group joined many Keller Williams and other area Realtors with the Greater Louisville Association of Realtors to raise money for a couple of wonderful charities!
GLAR hosted it's annual Bowl-A-Thon at King Pin lanes in
J-Town
with enough teams to fill the entire bowling alley. Money raised during the event went to support the following charities:
Camp Quality-
Camp Quality
is a week long camping adventure for 6-16 year olds who have been touched by cancer. Kids get to enjoy the type of camping we all remember from our childhood with activities like crafts, fishing, and songs by the fire. Simple treatments for cancer are often continued while the children are at camp. The staff at Camp Quality is composed of volunteers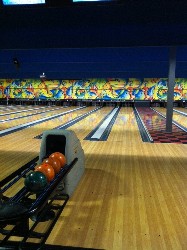 (including doctors and nurses).
The Fuller Center For Housing
-
The Fuller Center
is a phenomenal charity that helps support communities by building and repairing homes. The Fuller Center is a non profit organization whose mission is to eliminate poverty housing. The Fuller Center works to bring community members and homeowners together to build or repair homes for families in need. Families are chosen based on need and willingness to participate in the process.
At Home In Louisville
had a great time participating in the Bowl-A-Thon today. It was a fun morning filled with laughs and the company of friends.
By: Katelyn Vittitow, Buyer Agent