Louvino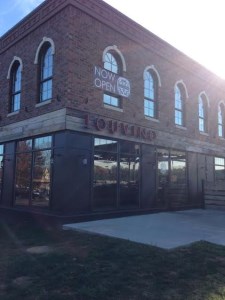 My husband and I decided to try Louvino for the first time last weekend. We arrived at the Louvino in Middletown for brunch and were very pleased with both of our meals. Louvino has two locations in Louisville, one in the Highlands and another in the Douglas Hills area of Middletown. A third location will open in Fishers, Indiana soon. The restaurant features small plate meals. The staff advises ordering more than one plate per person as the portions are slightly smaller than a full mean. The idea is to eat family style and allow everyone to try several menu items.
The establishment also offers an extensive wine menu with over 70 options available and a variety of wine flights. They also serve bourbon & beer. Happy hour is from 4-6pm Tuesday-Friday at the Douglass Hills/Middletown location. Louvino is open for lunch & dinner Tuesday through Saturday and for brunch on Sundays. We tried the brunch menu on our visit. We would really like to go back and sample the wine & dinner plate options.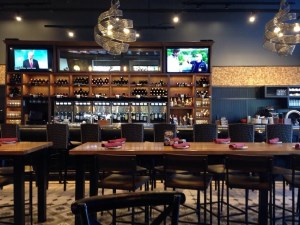 For brunch, Louvino serves mimosas & bloody marys. Several around us placed orders for bloody marys and they looked delicious. We decided to stick to two meals to start and found we had plenty of food. We ordered the Maple Eggs Benedict & the Chicken Biscuit Sliders. Both dishes were great. The Maple Eggs Benedict was a nice variation of eggs benedict served over a grit cake with a maple hollandaise sauce. The chicken biscuit sliders were yummy- mildly spicy with a nice aoli sauce & pepper jack cheese. Louvino is a lovely restaurant in Louisville, KY. Give us a call at 502-371-1173 with questions about things to do in Louisville or to discuss Louisville Real Estate.
By Lauren Hammond, Listings Coordinator