May in Louisville KY 2014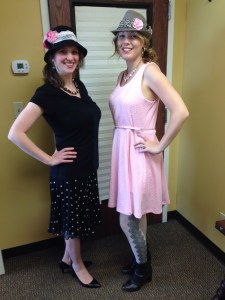 Its May in Louisville KY! There are so many enjoyable things to do in the month of May in Louisville! Louisville kicks of May with the wonderful Kentucky Derby Festival. Interested in several other fun things to involve yourself in this month?
Keep Louisville Weird! One thing our city loves to do is support our local entrepreneurs. You can't go far in Louisville without finding yourself meandering around a chic local boutique or delving into the best sandwich you ever tasted at a restaurant where the owner lives around the block.
One of the reason's our real estate team is so successful is because we love this city. We love the people here, the ones that we help make their homeowner's dream come, the ones that we help search the perfect neighborhood for their families, and the ones that are just itching to live in a new part of town.
When we help our clients settle down here, we want to make sure that not only their home but their experience in Louisville is the best it can be. That is why we give back to the local businesses. Just like the rest of Louisville. It's a part of our Keller Williams culture. Shop local, dress local, eat local. Now you can help even the newest of Louisvillians by attending one of these events and supporting their businesses.
May 9th-11th: The Flea Off Market Fresh Start Growers Supply
1007 E Jefferson St
Fri:6:00pm–11:00pm
Sat - Sun: 10:00am–6:00pm
The Flea Off Market is a Louisville must do. The first weekend of every month, around 150 vendors get together and share their goods. Everything from jewelry to antiques to farm fresh goods, you will find the unique item to inspire you. Food trucks and restaurants will be there and also good music provided by a local DJ.
May 17th BAM! Books, Art, Music!
Art Sanctuary
1433 South Shelby Street
Noon-6:00pm Local artists, musician, music lovers, book lovers, book collectors and everyone in between gather here at the BAM! event. Buy some books, listen to music, or grab some wine as you listen to live music and enjoy the atmosphere.
May 18th Buy Local First Fair
Louisville Water Tower Park
3005 River Rd
2:00-6:00pm
The 6th Annual Buy Local First Fair is a great way to get out and meet farmers, crafters, artist, and entrepreneurs. If you're new to Louisville or are unsure of which business to support, stop by this fair and meet some of the awesome citizens dedicated to keep Louisville weird and local.
For more information about Louisville culture, contact one of our Realtors in Louisville and we will be glad to provide further details about our town!
By: Katelyn Vittitow, Buyer Agent