Mega Camp
Mega Camp is a real estate event that happens once a year in Austin Texas. Top Real Estate Agents gather from across the country and discuss ways to improve their businesses and their lives.
This year Perry and Lynn represented the At Home in Louisville Team to the rest of the nation. They spent the week at Mega Camp and learned from the best.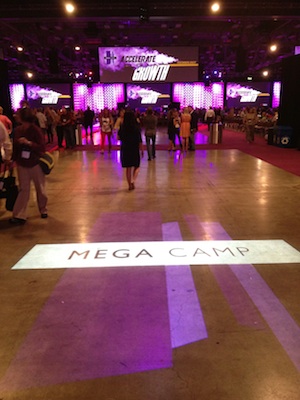 Day one was technology camp. Perry sat in a four hour training as topics were discussed such as, how to improve your website on Google to attract more buyers, how to attract international buyers, what "gamification" means and how it's changing the web, what big data means and how it affects our business, what our clients really want on our websites, how to best use social media in our business, how to use video and put our listings on a video you tube channel, how to blog to greater effectiveness, what the new Keller Williams individual websites are and how they represent a game changing scenario on the internet,
Day two was Gary Keller explaining the numbers of the real estate industry both as a nation then state by state. The analysis really painted a picture of where the real estate market is and the best scenario to deploy to create the greatest advantage for our clients. Gary Keller then wen on to interview agents to discuss such topics as, how to find and use virtual assistants in our business. Gary also examined what a mega agent team looked like. Wat were the roles of the different team members. How many were there? How is a mega agent different from an average real estate agent? What do they do differently? How are they creating so much business? Why do people prefer doing business with them?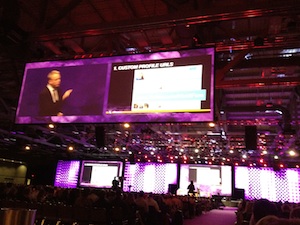 The last day was all about leadership training. Having a big team is wonderful, but having a great team is everything. Great mega teams come about through great leadership. John Maxell says, "Business rises and falls on leadership." Understanding leadership and how to employ it on a mega real estate team is the difference between having a large team and having an effective team.
Mega team leadership discussed, numbers being the language of business and how to use them with our clients and our team. Being the local economist of choice. "What are the habits we are implementing each day to make our businesses and our lives better?" "How are we inviting accountability into our businesses?"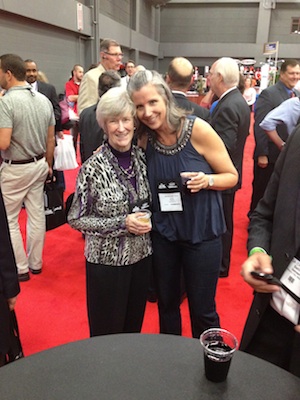 The day ended with John Maxwell teaching on the 5 levels of leadership. John shared his experience with Keller Williams and said, "I don't know any company that wants to develop people like Keller Williams." What is interesting is he was referring to all companies, not just comparing Keller Williams to other real estate companies. That could very well be one of the reasons why the company as a whole is so successful.
Mega Camp was incredible. Perry and Lynn came away from it refreshed, energized, and packed full of new ways to make At Home in Louisville even greater than it already is. Their desire is to bring the most value to their clients and their team. Mega Camp is a critical tool to help our clients find their homes in Louisville make that happen.