Mojito Tapas Louisville KY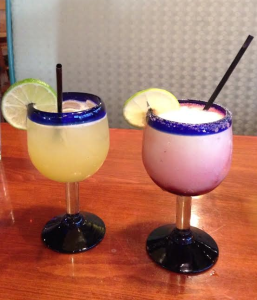 Last weekend my husband and I had the pleasure of dining for the first time at Mojito Tapas. Mojito Tapas and Havana Rumba are owned by the same individuals and both establishments provide similar embiance & service. Mojito Tapas is located in Holiday Manor just off of Brownsboro Rd near Herr Ln. We had a great time & thoroughly enjoyed each item we tried. We ordered a traditional margarita on the rocks as well as a frozen margarita mixed with sangria. Both drinks were good and the sangria margarita was an interesting try.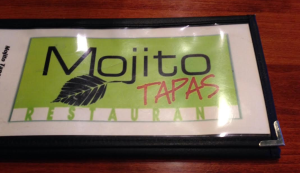 For dinner we ordered the Solomillo al Cabrales, Empanadas, and Datiles Rellenos. The Sollomilla al Cabrales was a beef tenderloin on a bed of mashed potatoes. It was cooked perfectly and had wonderful flavor. The Empanadas were delicious. The Datiles Rellenos were dates stuffed with cheese & wrapped in bacon- yum!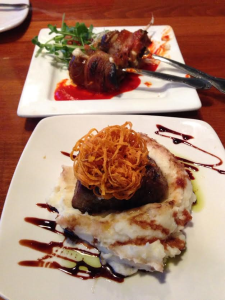 The dates were a favorite for both of us but everything was worth repeating on a return visit. For dessert, we shared the churros which were to die for & accompanied by chocolate sauce. If you enjoy Havana Rumba, I believe you will find Mojito Tapas an equal partner & a fun date night in Louisville. For more information about things to do in the Louisville area or for help purchasing or selling your home in Louisville, call 502-371-1173 today!
By Lauren Hammond, Marketing Manager