It's freezing outside! Literally. It's no fun taking the kids out into the cold, but cabin fever can strike fast after a few days at home. So what are some fun things to do right here in Louisville with your family that don't require 2 pairs of gloves? Below are a few fun winter activities. Some are free and some charge a small admission fee.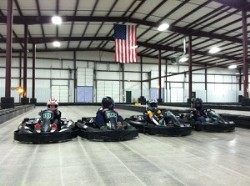 Race Around.
Indoor go karts right here in the Bluegrass state. Let the kids put the pedal to the medal, then jump in your own kart and race them at this (warm!) indoor go kart rink (Blue Grass Indoor Karting).
Our Own Piece of History
The Belle of Louisville is turning 100 years old next fall. There will be a huge 4 day festival to commemorate this historic event. Did you know the Belle is the oldest working steamboat in our nation? It's the 2nd oldest working steamboat in the world- South America has a working steamboat that is only one year older. The crowds will be lining up next year to take a ride on the Belle in her 100th year of operation so get in before everyone else does! Cruise the Ohio River on a relaxing tour and kick back.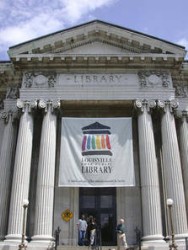 Reading and Crafts
The Louisville Free Public Library has monthly book clubs, knitting clubs, kids clubs and other activities. It's not just a place to check out books anymore- although you should check out a few while you are there. Each library location has their own monthly crafts and/or clubs so make sure to take the kids over and let them learn while they're entertained. The best part- it's free!
Derby City on Display
I have lived in Louisville for 10 years and still haven't made it to the Derby. It's on my bucket list. I went to Churchill Downs and visited the Kentucky Derby Museum a few times when I was a child, and it was a great experience. The Derby Museum is open from 9-5 Monday-Saturday and 11-5pm on Sundays during the winter months. Churchill Downs is a hotspot for Louisville and brings people from all over the world to our fair city. Let the kids learn a few things about the history of this great sport and check out the museum! If you make a few calls in this spring, you can take your children to the race tracks in the morning and let them watch the horses practice racing on the field. Racing resumes Saturday April 27th.
To Learn more about homes in Louisville or things to do in the Louisville area, contact At Home In Louisville Real Estate Group.
By: Katelyn Vittitow, Buyer Agent
...