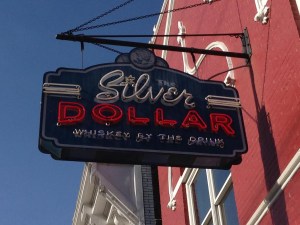 Interested in a trendy spot for brunch or dinner? Try out The Silver Dollar on Frankfort. My husband and I recently stopped by The Silver Dollar for brunch. The atmosphere in the building is southern but also urban. The noise level is quite loud so be prepared for that. The restaurant was hopping with a good sized younger crowd 20s-40s.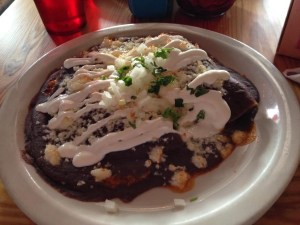 Along with a great brunch menu the restaurant also offers dinner. There is an awesome whiskey bar which earned a spot among the Top Ten Whiskey Bars in the nation in an issue of GQ Magazine. All of the food portions were large & rich so bring your appetite! I saw several plates of the cornbread pancakes go by and they were gigantic!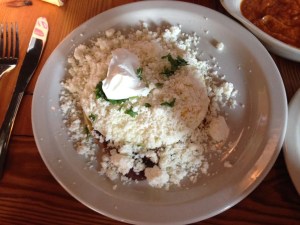 I have to say I don't think I could have finished half of them had I ordered them myself. My husband ordered the Smoked Chicken Enfrijoladas & I had the Huevos Rancheros (hold the salsa). The food was good & very filling and the staff friendly. I would be interested to try their dinner or some samples from the bar.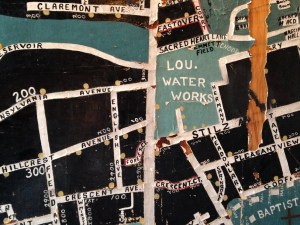 The Silver Dollar is located at 1761 Frankfort Ave in Louisville with Brunch Saturday & Sunday from 10am-3pm and Dinner Monday-Sunday 5pm-12am (bar until 2am). If you enjoy trying local places, this was a fun time. Be sure to arrive early as it fills up quickly. You can also make reservations online. Contact us to learn more about things to do in Louisville, local restaurants, or information about homes in Louisville.
By Lauren Hammond, Listings Coordinator
...