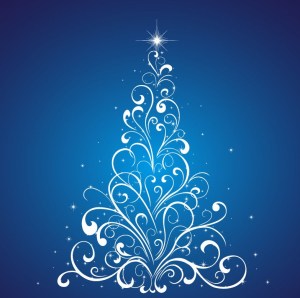 Looking for some festive ways to get into the holiday spirit in Louisville KY this year? Louisville is a wonderful place to enjoy the winter months. Take a break from the hustle bustle of holiday shopping and check out some of the enjoyable activities around the community this season.
1) Christmas at The Galt House
The Galt House Hotel hosts several holiday events each year. Lots of festivities for adults and children alike! For example, there are still a few performances of the Colors of the Season Holiday Dinner Show this month on December 10th, 12th, and 14th. Tickets are $48.95 for adults and $20.95 for children or $38.95 and $13.95 for the matinee show on December 12th. KaLightoscope runs until January 1st and includes a wonderful display of artistic lights, Christmas Village with Snow Fairy Princess, and Candy Cane Forest with Peppermint Express Kiddie Train. You can get one free child's admission with the purchase of an adult admission ticket ($14.99 Monday-Friday or $18.99 Friday-Sunday) and each additional child is $9.99. The Galt House also has a variety of interactive experiences for children and even a few character meals including a Breakfast With Santa on Dec 14th and 21st from 10am to 12 noon.
2) Lights Under Louisville at the Louisville Mega Cavern
The Louisville Mega Cavern is again transformed this year for Lights Under Louisville. Take a trip out with your family and enjoy a 30-40 minute ride through the cavern for a fantastic light display! Admission is $25.00 per car.
3) Attend a Show
Louisville has a vibrant arts community and several of the local groups have holiday performances. Actors Theatre of Louisville will be presenting A Christmas Carol through December 23rd. Tickets range from $32 to $54 a person. Derby Dinner Playhouse (just across the river in Clarksville, IN) is presenting two holiday shows: Winter Wonderettes and Jingle Arrgh the Way! A Christmas Pirate Adventure. Tickets range from $35 to $41 dollars a person. Stage One Family Theatre is again presenting The Best Christmas Pageant Ever (appropriate for kids ages 8 and up) at the Kentucky Center in the Bomhard Theatre on December 14th and 21st. Tickets are $19.75. You can also take in a fantastic performance of The Brown-Forman Nutcracker presented by Louisville Ballet until December 22nd.
4) Explore the Bourbon Trail
The Bourbon Trail is great fun throughout the year for locals and also for tourists. Several of the nearby distilleries host holiday events in December. Woodford Reserve Distillery offers a Holiday Lunch through December 29th as well as a Holiday Dinner With Lantern Tour available on Friday and Saturday evenings through December 28th. Candlelight Tours are offered at Maker's Mark Distillery.
5) Visit My Old Kentucky Home
My Old Kentucky Home in nearby Bardstown Kentucky will again offer Christmas Candlelight Tours complete with period music, refreshments, and holiday decor. Tickets are $7 for adults, $5 for seniors, $3.50 for children ages 6-12, and free for children ages 5 and younger.
6) Go to a Holiday Craft Show
The Kentucky Exposition Center is holding a Christmas Gift & Decor Show December 13th-15th. Check out the displays of home made crafts, candles, food, jewelry and more! Admission is free except for fairgrounds parking. There will also be photos with Santa offered.
For more ways to enjoy the culture of Louisville, area information, or details about the Louisville Real Estate market conditions feel free to contact At Home In Louisville Real Estate Group at 502-371-1173. We would love to meet you!
...