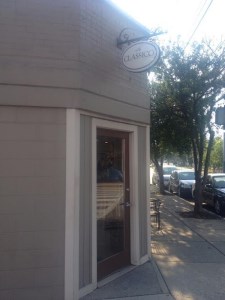 Over the weekend, my husband and I stopped in for dinner at Caffe Classico. The restaurant is located inside of a putty gray brick building on the corner of Frankfort Ave & Clifton Ave (just next to The Clifton Center). Whether you're looking for a quick cup of coffee & a pastry, lunch, or a candlelit dinner, Caffe Classico offers a quiet dining experience. The restaurant is open all weekdays (except Tuesdays) and over the weekend. Visit the website linked above for detailed hours and a contact number. On one side of the venue you'll find a coffee bar setting with pastries which is open during breakfast hours. The other side of the building is a traditional restaurant setting with a small stage in the corner that often features local musicians.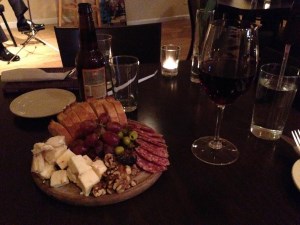 On the night of our visit we enjoyed listing to Gareth Jones play Flemenco Guitar. The staff at Caffe Classico was very friendly & the environment was nice. We enjoyed sharing a couple of drinks, the Tapita Rustica appetizer (cheese & olive plate), and the Turkey Club. I would recommend the cheese plate & wine. Try out Caffe Classico if you're in the Frankfort Ave area and looking for a quick bite.
By Lauren Hammond, Marketing Manager
...