Lynn and Perry's son Justin Giddings is enjoying great success with the zombie thriller web series 'Bite Me'. The web series has skyrocketing reviews and over 14 million views on youtube.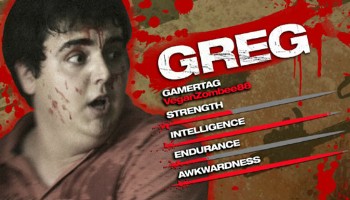 Justin plays Greg, one of three roommate gamers facing a zombie apocalypse. The show is currently in its second season and guaranteed to get you laughing.
The three main characters comedic style combined with a hillarious zombie battle make perfect entertainment for any male between the ages of 15 and 40- and the women will like it too! If you haven't seen the series, grab some popcorn and check it out on the Machinima YouTube channel. Justin was recently interviewed for mentalswag.com. Congratulations Justin! We can't wait to see what the future holds for you!
...