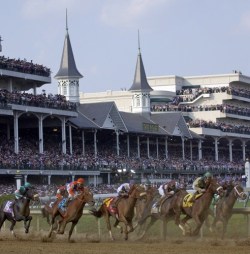 Its that time of year again! The Kentucky Derby is just around the corner and pre -Derby festivities area already in full swing. The 139th Kentucky Derby will take place at Churchill Downs in Louisville Kentucky Saturday May 4th 2013. Each year on the first Saturday in May, approximately 20 throughbreds continue the tradition and compete in the one and a quarter mile race.
Parties take place all around town as well as in various cities across the U.S. If you're new to the Louisville area, you'll notice that Derby Day is treated much like a standard holiday here and receives just as much anticipation. Numerous businesses close early and mint juleps and stunning hats abound. Visitors descend on the town and some local residents even rent their homes out for the event. Its truly an exciting way to celebrate spring!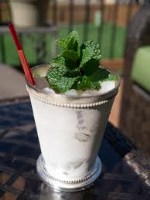 Tickets to Derby range from $40 for general admission which allows standing room only viewing from the infield to multiple thousand dollar seating high above the track (some seats reserved years in advance). Neighborhood parties and family gatherings are often just as enjoyable as experiencing the Derby in person. Gather with family and friends for a party to enjoy the sunny spring breezes complete with derby attire, snacks, and games. Have a Happy Derby Day!
For more information about things to do in Louisville, KY or updates on the Louisville Real Estate Market, contact At Home In Louisville Real Estate Group.
...