Lynn Thomas Homes, INC, operating as The Lynn Thomas Real Estate Team, announced the sale of the company to Kathryn Sotelo effective September 1, 2012.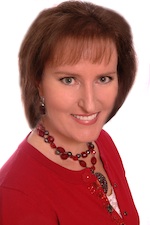 Lynn Thomas, owner and CEO of Lynn Thomas Homes, and her business partner/husband, Perry Thomas, have started a new company, Activate Success, a motivational training and coaching company. "After 14 years of building a highly successful real estate business, I'm excited to move on to my next life endeavor. Coaching and training others has always been a passion for Perry and me, and we're looking forward to coaching others to their ultimate personal and financial success", said Lynn Thomas. "Kathryn Sotelo is the ideal candidate to trust my business and many former clients to. She has great integrity, leadership skills and the ability to grow the company, as well as continue to serve our clients at the highest level possible."
The Lynn Thomas Real Estate Team will be renamed and rebranded as At Home in Louisville Real Estate Group. The business focuses on a Team approach with dedicated specialists in the form of Exclusive Listing Specialists, Buyer Specialists, Marketing Specialists and a Client Services Department. "I love the team approach because of the service and results it enables us to provide our clients. Our Team Members have the ability to spend their time working on their clients' specific Buying or Selling needs and don't have to worry about the administrative portion of the business. Couple that with the backdrop of the forward-thinking, learning-based Keller Williams Brokerage, and we know we're in the right place," stated Kathryn Sotelo.
Kathryn Sotelo has been a licensed real estate agent since 2003 and worked for the fifteen years prior as a Vice President of Marketing in the Hospitality Industry.

Lynn Thomas Homes, INC is a Real Estate Company that originated in 2005 and operates under the Brokerage of Keller Williams Realty Louisville East. The company has seven team members and looks to add two more Buyer Specialists and one more Listing Specialist before June of 2013.
...