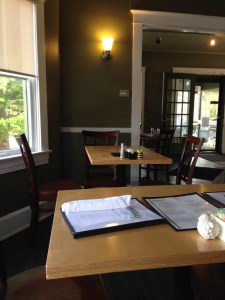 Meridian Café in Louisville KY is a great spot for breakfast or lunch. The restaurant provides a cozy atmosphere in a 1940s home & showcases an interior with local style artworks with table seating & a unique variety of salt & pepper shakers. The building is located at 112 Meridian Ave, Louisville, KY 40207 (just off of Shelbyville Rd in the vicinity of Trinity High School). Hours are 8am-3pm. My husband and I have been to the café several times for Breakfast and have always had a pleasant experience. Enjoy the menu options from traditional breakfast fare such as eggs, bacon, toast, & hash to an assortment of French toasts.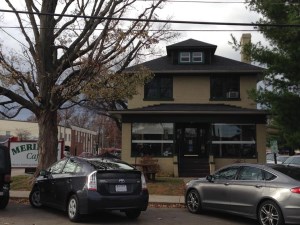 I personally loved the French toast "Heddi's Way" with mascarpone cheese & blueberry basil syrup. Yum! The menu also offers hummus, soups, salads, & sandwiches. The staff is friendly & service is generally timely. Seating is somewhat limited so arrive early if possible. Meridian Cafe is another great option for foodies in Louisville! Call our team for additional information about the sights & sounds of Louisville or to discuss Louisville Real Estate!
By Lauren Hammond, Marketing Manager
...