Mussel & Burger Bar Louisville KY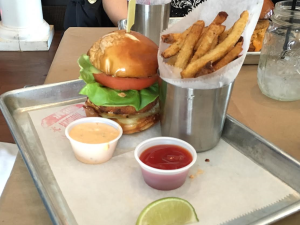 The food at Mussel & Burger Bar is already well known to most Louisville residents. The restaurant typically gets rave reviews from locals & it is no suprise that this restaurant has 4 1/2 stars on trip advisor. If you are visiting Louisville, this is a great spot to dine. If you're a local and have not yet stopped by, you are missing out! The owners of Mussels & Burger Bar formerly owned Havana Rumba. Now, the owner has teamed with a couple of friends to form OLE Restaurant Group which owns several restaurants in the Louisville area including Guaca Mole, El Taco Luchador, and Mussels & Burger bar to name a few.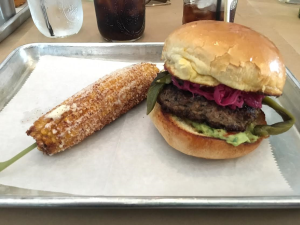 The group opened a 2nd Mussels & Burger Bar location in downtown Louisville in October of 2015. Artesano Vino Tapas opened in Westport Village this year also. They even have plans to open additional dining locations including reopening and revitalizing/rebranding Joe's Older than Dirt. Our team recently had the pleasure of dining as a group at the Taylorsville Rd location of Mussels & Burger Bar. The atmosphere was great & the food was also. Our group ordered a variety of menu items. We tried the Short Rib Nachos & the Calamari (both very good). Members of our group also tried a variety of burgers & chicken sandwiches. Everyone had a nice time & will definitely be returning. We can't wait to see what else is in store for this group of entrepreneurs! For more information about Louisville, KY continue to follow our blog or give our team of Realtors in Louisville KY a call today!