Potbelly Sandwich Shop Louisville KY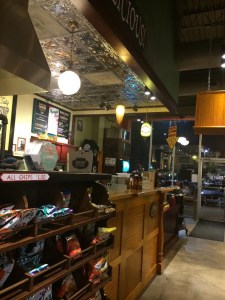 Potbelly Sandwich Shop wasn't born in Louisville but I can personally say I'm happy that this little restaurant now calls the Derby City home. With two shops, one downtown and one in the Paddock Shops (formerly known as the Summit), Potbelly is quickly becoming a local favorite. The Potbelly Sandwich Shop originally started out as an antique store owned by a couple. The owners decided to start selling lunch to their customers and soon lines were out the door for a bite.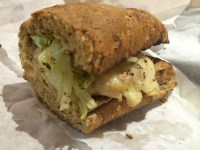 Potbelly's website gives a little history about the restaurant that is enjoyable to read. In 1996, the antique store was purchased and turned into what we know today as the Potbelly Sandwich Shop restaurant.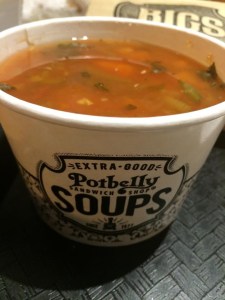 The atmosphere in the restaurant is very cozy, especially now that it is so cold outside. I have tried a few of their sandwiches and have been pleased with each kind.
Surprisingly, their peanut butter and jelly sandwich is one of my favorites. I didn't know peanut butter and jelly could taste so good. Maybe it's because it's toasted?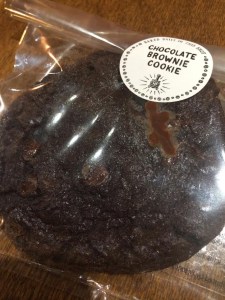 When it comes to soup and chili, it's hard to find a better place to go to warm up with something so delicious. Potbelly's switches up their soups of the day. Their broccoli cheddar and chili are available every day. If you have the chance to taste the garden vegetable soup, do yourself a favor and get it. It tastes familiar and cozy and delicious. If it's not available, I highly recommend the chili. A perfect complement to the sandwiches. If you can't decide which soup to try, ask for a sample! Lastly, get the chocolate brownie cookie. Just do it.
Let us know what you think about Potbelly Sandwich Shop and tell us where we should eat next. Tweet us @AtHomeInLou or call 502-371-1173 today to speak to us about the latest in Louisville Real Estate.
By Katelyn Vittitow, Realtor