Rainy Day Activities In Louisville KY Summer 2014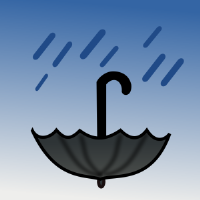 Louisville summers are generally very pleasant. Some days are hot enough for swimming and outdoor adventures while other days are cool & breezy (perfect for outdoor dining). The summer offers an abundance of outdoor activity options when the weather is nice, but it can sometimes prove more challenging to find rainy day entertainment. Since they're predicting rain for the weekend, it seems a perfect time to explore some fun indoor activities! Check out the below ideas if you'd like some things to do to entertain yourself (or the kids) on a rainy day in Louisville!
1) Kentucky Science Center
727 West Main St
Louisville KY 40202
The Science Center is a great place to visit on a rainy day and is open from 9:30-5:00pmwith activities for adults and kids as well as IMAX film options that rotate throughout the year. A few of films playing right now are Pandas, The Last Reef, and Jurassic Park 3D! Check out our previous write up of the Kentucky Science Center for additional information about tickets & parking.
2) Go Bowling
Louisville has numerous bowling alleys throughout the metro area. A couple of enjoyable options are King Pin & Ten Pin Lane (sometimes referred to as Fun is Bowling by locals due to the sign out front). King Pin is located at 9525 Taylorsville Rd and has day and evening bowling, an arcade, karaoke, and occasional band performances. Ten Pin Lanes is located across from Mall St Matthew at 200 Ten Pin Ln and has forty lanes to bowl.
3) Go to an Indoor Amusement Center
Louisville has a number of indoor amusement centers. Puzzles Fun Dome is located at 11530 Bluegrass Parkway and is seven to ten dollars for a day pass or sixty for a family pass. The Puzzles Fun Dome includes inflatables, adventure playground, cosmic bowling, arcade, and more. The All About Kids Sports Center at 2531 Blankenbaker Parkway offers a multitude of options for kids such as an inflatable fun zone, open gym and swim, and even various sports lessons throughout the year. The Renaissance Fun Park in Middletown located at 201 Park Place Drive also has some indoor options. While the park is known for mini golf and go carts, the inside houses laser tag & an arcade. Incredible Daves at 9236 Westport Rd is a fun spot for adults and kids alike with a restaurant, bar, arcade, and cosmic bowling.
4) Go Rock Climbing
Try your hands (and feet) at rock climbing at Rocksport located at 10901 Plantside Drive. A day pass is only $12 per person with harness & shoe rental available as well.
5) Go to the movies!
Always the classic rainy day activity, Louisville has a ton of movie theatres. A few great movie theatres in town are Stonybrook on Hurstbourne Parkway, Tinseltown on Town Center Drive, and Cinemark at Mall St Matthews.
Have a wonderful rainy day weekend and feel free to contact our team for additional Louisville Activity ideas or to learn about the Louisville Real Estate Market.