Shack in the Back BBQ Louisville KY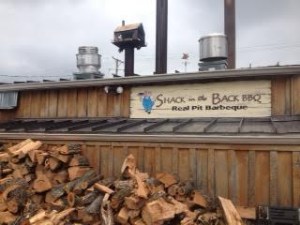 There is nothing quite like slow cooked, homemade bar-b-que. Just writing about it now makes me want to run over to Shack in the Back BBQ and grab a turkey rib dinner. Nobody does bar-b-que like the south and nobody in Louisville does bar-b-que quite like Shack in the Back BBQ. The relaxed atmosphere and southern décor make you feel right at home.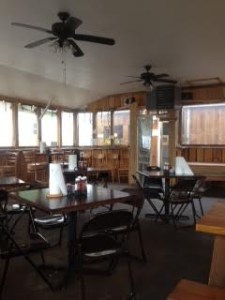 "This is a place where families gather for all that is best about Kentucky barbecue."
"Our meat is slow smoked to perfection daily on old-fashioned pits for a minimum of 14 to 18 hours. Our side dishes are made from scratch in our own kitchen. We take great pride in providing hearty, quality food and outstanding service at a reasonable price. Just ten minutes from Louisville, but always close to home, we hope you'll join us for dinner soon. You'll be glad you did."- The Sivells Family, Owners"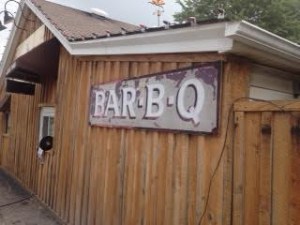 With 4.7 out of 5 stars from Google reviewers and listed as 4th best bar-b-que in the city (out of 24 restaurants with 2 of the top 3 being national chains), it's no wonder that this restaurant is a local favorite.
Here are a few of the things that make this restaurant so delicious:1) Their side dishes are made from scratch. 2)Their sandwiches are all served on bakery fresh buns. 3)Their wings are smoked for a minimum of 3 hours (no microwaving here!).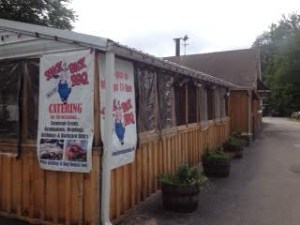 Out of all the Google reviews, the ribs were the most recommend entrée at Shack in the Back BBQ. Do yourself a favor and try some! When you are done, you can purchase a bottle of your favorite sauce or some sweet pickles to take home.
If you are excited about trying this restaurant, we recommended not visiting during prime dinner or lunch hours as the restaurant itself isn't very large. Shack in the Back BBQ also caters events.
Let us know what you think about Shack in the Back BBQ and tell us where we should eat next. Tweet us @AtHomeInLou or visit one of our websites to View Homes in Louisville.
Shack in the Back BBQ: 406 Mt Holly Rd Fairdale,KY 40118
HOURS: MON– THURS: 11 AM–8 PM, FRI–SAT: 11 AM–9 PM
By Katelyn Vittitow, Realtor