Sledding in Louisville KY 2016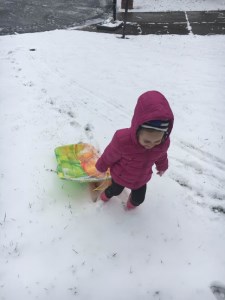 Did you enjoy our recent snow day? Area schools were out in Louisville on Wednesday and it is likely we will see some more snow days to follow in the near future. Winter has arrived. Whether you are a Louisville local, you've just moved to town, or you are here visiting, you may be looking for some outdoor winter entertainment. One great way to enjoy a snow day with the kids is to go sledding. If you don't have the perfect hill in your back yard, never fear, there are tons of great locations around town available to you! The best places for public sledding are in Louisville's lovely parks.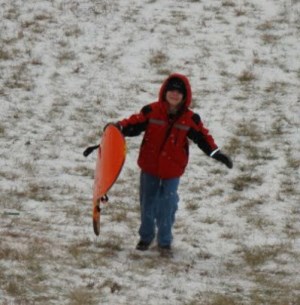 Did you know that Metro Parks has a sledding section of their website detailing which sites in the various parks can be used to sled at any given time?
This is a great resource with hours of availability, accumulation requirements, rules, and safety tips. Each of the parks sledding sites should have signage up if sledding is permitted. Cherokee Park generally gets high praises from Louisville children. Charlie Vettiner Park is also a nice option. Check out the links above for updates on which sites are open and call us today at 502-371-1173 to learn more about Louisville and Louisville homes for sale.