St James Ct Art Show 2014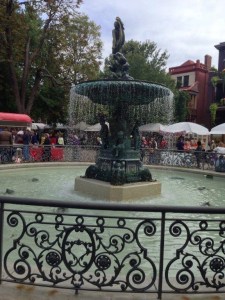 October is here and with it the annual St James Court Art show! The show will take place this year on October 3rd, 4th, & 5th from 10-6pm on Friday and Saturday & from 10-5pm on Sunday. The St James Court Art Show is a fall highlight for many Louisville locals and showcases a highly sought after historical Louisville neighborhood in St James Court. The atmosphere is contagious with cool autumn breezes, sunlit trees, delicious food vendors, and approximately 750 artists from across the country displaying and selling their amazing works of art.
The show began in 1957 and has been a growing annual event ever since. If you're looking for an enjoyable way to kick start Fall, stop by the show and enjoy coffee from Heine Bros, desserts from Sweet Shoppe Fudge, or try out Graeters Ice Cream. For those with savory tastes, you'll love Bill Durham's Roasted Corn & Baked Potatoes. The show will also offer Anheuser Busch, Goose Island, and Accolade Wine products.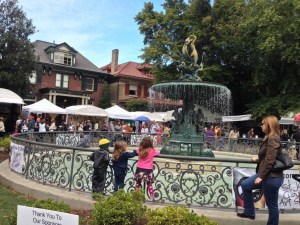 Take a look at gorgeous art available in every medium and every price range. Whether you prefer sculpture, tile work, jewelry, metal, leather, clay, fiber, paper, glass, photography, or home made crafts, the St James Ct Art show has it all! Have a wonderful weekend and be sure to check out the art show this year! If you'd like more ideas about how to enjoy Fall in Louisville, Louisville events, Louisville neighborhoods, or homes in Louisville, call us today at 502-371-1173.