Summer Camp in Louisville Ky 2014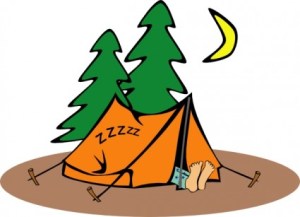 It's hard to believe school is almost out for the year! Before you know it the warm days of summer will be here. Many parents and children in the area enjoy getting involved with various Summer Camps in Louisville. If you're looking for some fun camp opportunities for your kids this summer, check out just a few of the multitude of Louisville options below (in no particular order)!
1) EP Tom Sawyer State Park offers two types of summer camps through the month of July and part of August from 9am-4pm. There is an Adventure Camp which includes hiking, archery, and geocaching as well as a Co-ed Sports Camp featuring archery, badmitton, and other sports. Camps are $110 per child per week with $10 off if you register two children or enroll in both E.P. Tom Sawyer State Park Summer Camps. Check out the link above for additional information or call 502-429-7270 for enrollment information.
2) Jefferson Memorial Forest offers a variety of camp options from mid June through the beginning of August from 9am-4pm. Sessions run for one week with activities including crafts, nature, science, games, hikes, and forest education depending on the camp of choice. Pricing ranges from $110 to $195 for the week.
3) YMCA of Greater Louisville offers a broad range of summer camps with over 30 locations across Jefferson, Bullitt, and Oldham County! YMCA Camps are open from early in the morning until evening hours with a multitude of activities including but not limited to swimming, singing, arts and crafts, outdoor fun, sports, bike riding, reading, and field trips! Pricing generally ranges from $130-$160 dollars a week. The YMCA also offers an overnight camp called Camp Piomingo in Brandenburg, KY. The camp has a 125 acre campus and offers vast activities. See the above links for additional information about day camps and overnight camp through the YMCA..
4) JCC- Jewish Community Center Summer Camps are a great option for Louisville kids. The JCC offers camping opportunities throughout the year. Summer Camp options are diverse with hours from 9am until 1, 3, or 6pm. A few of the numerous speciality camp options include sports, science, musical theatre, art, dance, horseback, and more! Day campers will have the opportunity to swim, play sports, participate in arts and crafts, and attend a variety of area field trips depending on the week chosen. See the above link for additional information and a detailed brochure.
5) Hwang's Martial Arts Summer Camp open from 7:30am-6pm provides daily martial arts lessons as well as a variety of area field trips. This is a great way for kids to stay active during the summer months, make friends, and see some of the Louisville attractions.