Summer Night Activities in Louisville KY 2014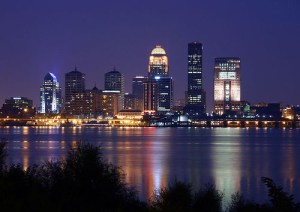 Louisville is a wonderful place to enjoy the summer months. While the day activities are endless, there are also a number of fantastic night time activities to enjoy as a couple or as a family on a summer evening. Check out just a few of the possibilities below and get some awesome ideas for your next summer date night or family fun night!
1) Drive In and Outdoor Movies: A drive in movie or outdoor movie is a great way to gather with family and friends on a summer evening. The Georgetown Drive In located across the bridge in southern Indiana has two screens and is a great option. Another open air movie experience is available at the Iroquois Amphitheater with free Monday day night movies throughout most of the summer. In addition, the Twilight Cinema at Jeffersonville Indiana's Riverstage and The Louisville Zoo's Friday Night Movie Series are both presenting movies on Friday nights throughout the summer.
2) Baseball: Go to a Louisville Bats game for a mix of sports, food, and family entertainment at one of the remaining Louisville Bats games this summer!
3) Stargazing: Take advantage of the warm weather to view the stars. There are several star gazing options in the Louisville area parks. The Louisville Astronomical Society hosts free monthly star gazing parties at Tom Sawyer State Park. At Bernheim Forest you can gaze at the stars, listen to star stories, watch a laser guided star tour, or even take a night hike! The University of Louisville Planetarium also offers evening shows on most Fridays throughout July and August.
4) Belle of Louisville- Take a dinner cruise on the Belle of Louisville. Sightsee and take a relaxing trip down the river while you dine.
5) Ice Skating: Escape the heat for a night of ice skating at Iceland Sports Complex with public skating from 7-10pm on Saturday nights. Admission is $6 and $2 for skate rental.