SuperChefs Louisville KY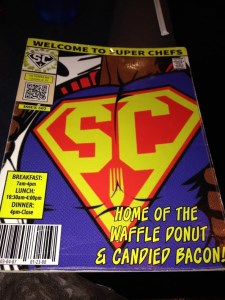 Last Sunday , my husband and I decided to try a new breakfast spot after church. We decided to visit SuperChefs Louisville KY which features super hero décor & themed menu. The breakfast menu offers a variety of omelets, waffles, pancakes, French toast, and sandwiches. There were tons of appealing choices and we both had a hard time deciding what to try. I ordered the SuperChef's Eggs Benedict, an interesting spin on the traditional dish that substituted a bed of red pepper grits instead of an English muffin.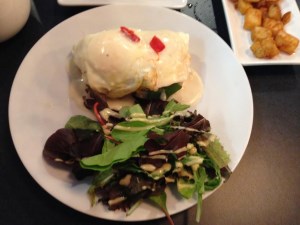 My husband ordered "The Hulk". "The Hulk" was a waffle dyed green and turned into a sandwich with sausage, egg, cheese, bacon, and syrup- YUM! Both dishes were delicious! SuperChefs is located at 106 Fairfax Ave, Louisville, KY 40207, just off of Shelbyville Rd (between Meridian & Sherrin Ave).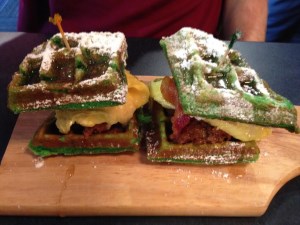 The restaurant is open from 9am-9pm and serves breakfast, lunch, & dinner. I would be interested to try out the lunch & dinner options and will definitely be returning for a repeat on breakfast! Call 502-371-1174 for additional information about the Louisville area or to discuss homes in Louisville.
By Lauren Hammond, Marketing Manager