The Next Chapter
Perry and Lynn Thomas set out for their next adventure. So, the At Home in Louisville Real Estate Group gathered for a fairwell send off.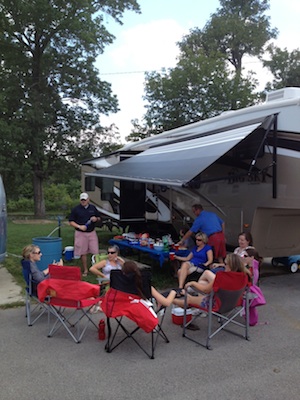 Perry and Lynn are heading out to train and coach Keller Williams agents all around the country. As a way to say goodbye, the team gathered to see the RV Perry and Lynn will be traveling in, have a picnic, and share some laughs.
It was an amazing day. The sun was out and the lake was clear. Perry and Lynn's rig was parked in Shelbyville Lake. Everyone on the team, Kathryn, Shaunta, Lauren, Clayton, Mellissa, and Katelyn attended. Kathryn brought her son Daniel also.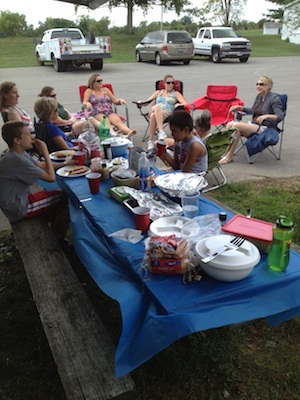 The boys explored, played horseshoes, and did some fishing while the adults talked and ate. The real estate stories flew around though the tears and laughter.
It was a great day on the lake as the team all grew a little closer. It is bitter sweet that Perry and Lynn are leaving. It's also nice to know they are going to be in constant contact with the team as they continue selling Louisville Homes.