First Time Homebuyers- Where to start?
First Time Homebuyers-Where to start?
5 Tips to help you get started in the right direction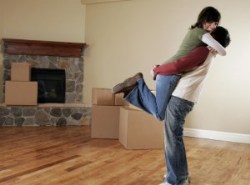 1. Choose a Realtor who knows what they are doing- I recommend a buyer consultation.
Buying a home is the most expensive purchase in most of our lives. As a result, there is more at stake. Choosing a licensed Realtor or real estate team can make all the difference. Interview your candidates and make sure they know what they are doing and can help you purchase with the highest amount of advantage possible. Not all licensed Realtors have the experience or skill set required to protect you and your family throughout the process. Ask them if they offer a free buyer consultation to discuss your goals before you ever venture out into the market and start looking at potential homes. An organized and efficient process should be the result of choosing a quality real estate professional. A "Pro" will guide you every step of the way.
2. Talk to a lender –Know your budget
A common mistake for first time homebuyers is looking at houses before they have spoken to a lender. And it can be a painful one. Discussing your credit profile and the initial and monthly investment required to buy a home can spare you the bad feeling of finding a house you love but not being able to buy it. Reviewing your credit with a quality lender can verify that what you think you look like on paper is accurate before you enter into a contract with a seller. Also, discussing down payment and total monthly payment can help to determine what price range for a home is comfortable for the budget. What you qualify for and what is comfortable per month are often different things. Don't be house poor!
3. Know what you want vs. what you need
Often, when we consider buying a home we immediately think of what we would like the house to have. What we want. Lots of space, a pool, gourmet kitchen, etc. But that is often not what we need. I recommend making a list of the features that your life requires. Things that fit what you do and your family structure. For example, if you have a 150 pound dog then a large yard could be a priority. Or if you are a car lover then perhaps a garage would be required. If you make a firm list of the "must haves" then it is easier to focus the search and only look at those houses that actually meet your needs. Then it is simply a matter of choosing which of the homes that meet your needs do you like the best. The better you understand what you need in a home the easier it will be to find.
4. Realize home ownership can be an expensive job
So you purchased your first home. That's great! Now begins the task of owning and caring for it. Most first time home buyers don't realize what owning a home truly requires. A house requires constant care and maintenance. This is not meant to cause fear in buying but to clarify that now you, as the homeowner, are required to keep the house in the best physical and mechanical shape possible to protect the investment you have decided to make in purchasing real property. When calculating what you need to purchase a home I recommend that you also build in 3-6 months of surplus funds in case something happens that requires a major fix to the home. Hopefully you chose to have the home inspected and it had a clean bill of health. But when a house transfers ownership there is often something that comes up in the first year. It is not uncommon. People live differently and when a routine is changed a house can reflect it. So be prepared. Your Realtor should also recommend a home warranty as added protection.
5. Don't rush -Realize it is a process
From the first step of financial qualification to the last step of receiving the keys, buying a home is a process. A quality Realtor will keep you informed and on track. They should help you focus on the current step while they focus on the big picture. Knowing the process and where you are in it will help to minimize the anxiety that can come with such a major purchase. The Realtor you choose should be capable of handling the bumps that will come, as they do in any home purchase. Getting you from the start to the finish is their job. Be sure the person or team you choose to get you there has the ability to do so. Then trust them to guide you.
Buying your own home is one of the most exciting things that can happen in your lifetime. The realization of the "American Dream" is a truly wonderful experience. But be smart in the start to insure you have a happy finish.
R. Clayton Knauer –Realtor: Team Partner & Lead Buyer Specialist
For additional questions about buying your first home in Louisville, contact one of our Realtors in Louisville Ky today.