Volare Louisville KY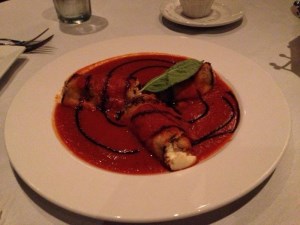 My husband and I celebrated our wedding anniversary last week and had a wonderful night out at Volare. Volare is a fine dining establishment that opened in Louisville in 2004 and has a great reputation with Louisville locals. Many refer to it as favorite for anniversaries, birthdays, and other special occasions.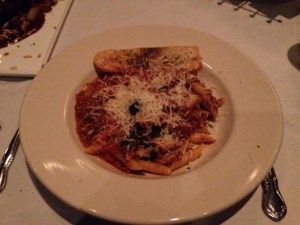 It was our first visit and we had a lovely time. The atmosphere inside Volare was quiet and intimate with dim lighting, soft live jazz style music, simple yet elegant decor, and a large eye catching wine rack. We tried several menu items beginning with a couple of drinks. My husband ordered a beer and I had the Volare Manhattan (which was great with our appetizer). We tried the Rotollini Di Melanzane (eggplant rolls) which were superb.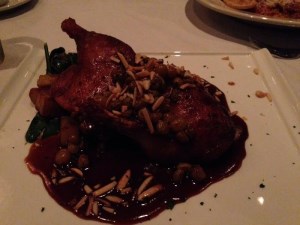 I love eggplant and this was a great start to the meal. For entrees we enjoyed the Roasted Duck & the Penne Bolognese. The Penne pasta dish was very good, but the Roasted Duck was fantastic. I'm not sure if I've ever tried duck before but it was mouth watering delicious. The sauce on the duck was perfect accompanied by golden raisens. Both dishes were large enough to provide us with lunch the following day.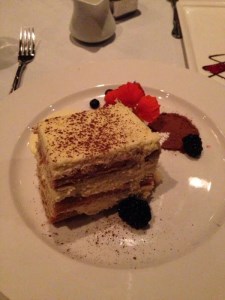 For dessert we ordered both the cannoli & the tiramisu. Both desserts were a nice finish to the meal, and I think we both preferred the tiramisu. Overall my favorites were the eggplant appetizer & the duck. If you're looking for an indulgent date night or celebratory meal, Volare is definitely a solid choice in Louisville. The wait staff was all incredibly polite and made our evening memorable. Call 502-371-1173 today for more information about the Louisville area or to learn more about the Louisville Real Estate market.
By Lauren Hammond, Marketing Manager