Where to Swim in Louisville KY Summer 2014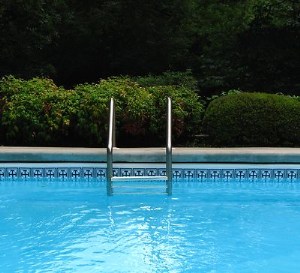 Summer in Louisville is in full swing and it is hot outside! On a hot summer day its so nice to find a pool to cool off in. Where do you like to go swimming in the Louisville area? Many of the Louisville subdivisions have neighborhood pools. Plainview, Lake Forest, Springhurst, and Woodmont are just a few of the many many neighborhoods in the Louisville area with pools.
In addition to the numerous neighborhood pools, there are also an abundance of country clubs, beautiful lakes and swimming holes, and a multitude of Louisville pools that offer day passes. Check out the below for a small sampling of summer swim options for day swimming or seasonal membership!
1) Mary T Meagher Aquatic Center
Crescent Hill Park
201 Reservoir Rd
Louisville KY, 40206
The Mary T Meagher Aquatic Center offers indoor and outdoor pools with lap swimming, recreational swimming, water excercise, and swim lessons offered! A day pass during recreational swim hours is $3 for children 12 and under and $5.50 for adults. Season passes and senior prices are also available.
2) Tom Sawyer State Park Pool
3000 Freys Hill Rd
Louisville KY, 40242
Tom Sawyer State Park offers public swimming throughout the summer months. The pool is closed on Mondays but open throughout the rest of the week with free admission for children 2 and under, $4 tickets for children 2-13, and $5 for adults. There are also seasonal membership options.
3) YMCA's Calypso Cove Family Waterpark
9400 Mill Brook Rd
Louisville KY 40223
Calypso Cove is operated by the YMCA and offers summer membership options. The park includes splash areas and slides for the kids. The park is open daily June 7th-Aug 10th and on weekends until the end of August. Membership is $88 for a family, $55 for an individual adult, or $36 for children 10-17.
4) Lakeside Swim Club
2010 Trevilian Way
Louisville KY, 40205
The Lakeside Swim Club offers a multitude of swim options including lap swimming, recreational swimming, water aerobics, water yoga, and lessons. Members of the club must either live in a designated region around the club or be recommended by someone who does. Call 502-454-4585 to speak with a club representative about membership options for you and your family.
5) Blairwood
9300 Blairwood Rd
Louisville, KY 40222
Blairwood is a fitness club in Louisville with a variety of features. Along with year round monthly membership options, the club does permit summer only membership which allows families to utilize the three pools during the summer months. Summer only membership is $320 for a single adult, $450 for a couple or parent and child, and $575 for a family.