World of Beer Louisville KY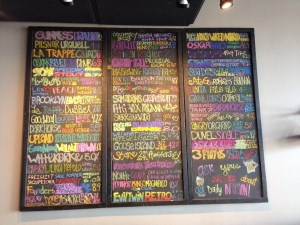 I recently made my first visit to World of Beer, located off of Brownsboro Rd (near Norton Brownsboro Hospital) in Louisville, KY. World of Beer is a chain restaurant with numerous branches located primarily across the eastern US. The Louisville World of Beer tavern opened in late 2015. The restaurant received a lot of buzz and I've been curious to see what it was all about. Not surprisingly, this restaurant exists for the beer lover. The chain offers over 500 beer selections!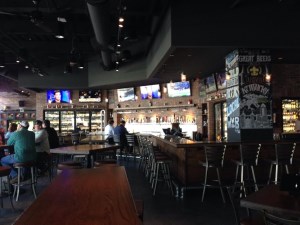 You can find beers from around the world as well as numerous local selections. You'll notice in the photos how many beers are on tap! If you love beer, you'll have a good time checking this place out. The World of Beer also offers a full menu. I would describe the food as fairly typical pub style food. There are a selection of appetizers, flatbreads, sandwiches, & burgers. The food was fine, but the draw here is definitely the beer. The selection of drinks is almost overwhelming and my husband spent forever choosing what to sample that day. This is a fun place to try. Call 502-371-1173 for Louisville area info or to discuss Louisville Real Estate.