Zeggs Amazing Eggs Louisville KY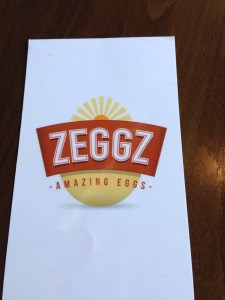 My husband and I recently tried Zeggs Amazing Eggs for the first time. Zeggs has three locations in Louisville (On Chamberlain Ln, Shelbyville Rd in Middletown, and on Lime Kiln). The Middletown location opened recently and is close to our home. I would describe the atmosphere in Zeggs as a mixture of Panera & Wild Eggs. While the food offered is similar to a Wild Eggs menu, the service is reminiscent of Panera in that orders are placed at the counter and delivered to the table.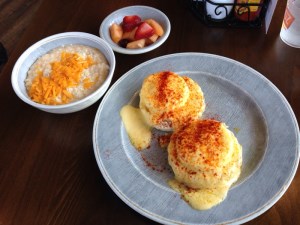 I ordered the Eggs Benedict (a personal breakfast favorite) & the cheesy grits. My husband ordered the Picosa (an omelette with spices & avocado) along with a side of breakfast potatoes. We both enjoyed our food. We always enjoy trying new local businesses.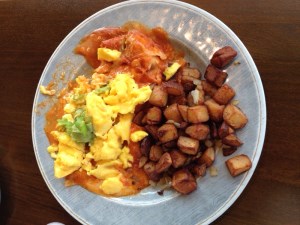 The restaurant also serves several other versions of eggs benedict & omelette varieties as well as sandwiches, french toast, pancakes, waffles and other breakfast staples. The restaurant offers a bar with bloody marys and mimosas. Zeggs Amazing Eggs is open from 7am-2pm Monday-Friday and from 7am-3pm on weekends. For more information about things to do in Louisville, places to dine, or the current Louisville Real Estate market call 502-371-1174.