Financing Your Home
If this is your first time to purchase a home or your fifth time, you will have to decide how you are going to finance your home purchase. Financing can be done in a variety of ways. You may have cash on hand or may be using the equity from another home for your next home. Most, however, look to a lender to finance their home purchase.
When searching for a home mortgage you will want to compare a variety of aspects of what you are being offered, including the rate, the closing costs, pre-paids, points, and the time over which the loan is being financed. All of these can be found on the Good Faith Estimate which a lender should provide you at your time of inquiry. We are pleased to recommend the following lender.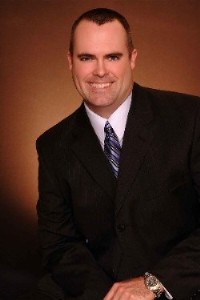 Jason Justice, First Commonwealth Mortgage
502-554-9368
Jason Justice with First Commonwealth Mortgage is currently the Senior Mortgage Banker at the Keller Williams Louisville East office location. Jason began his mortgage lending career in 2002 with Wells Fargo as an assistant branch manager and loan officer. Jason joined First Commonwealth in 2005 and has worked as a Team Manager, Training Manager, and Senior Mortgage Banker. Jason enjoys helping clients to obtain the home of their dreams while simplifying the home buying process with top notch service. He is currently licensed in both Kentucky and Indiana. First Commonwealth Mortgage was recently named #1 Mortgage Broker in Business First! CLICK HERE for more detailed information or to contact Jason Justice at 502-554-9368.

MLO NMLS #9281, First Commonwealth NMLS #1401
At Home In Louisville Real Estate Group and Keller Williams Realty East are not affiliated with First Commonwealth Mortgage. All loan programs are subject to restrictions, including borrower qualification, adequate collateral and lender approval. This is not a commitment to lend.
NOTICE FROM AT HOME IN LOUISVILLE REAL ESTATE GROUP AND KELLER WILLIAMS REALTY EAST: This communication is provided to you for informational purposes only. Neither At Home In Louisville Real Estate Group or Keller Williams Realty East are mortgage lenders or loan originators. Please contact First Commonwealth Mortgage directly to learn more about its mortgage products and your eligibility.